17 Rewarding eco-friendly St. Patrick's Day Tips
As an Amazon Associate, Ecotero earns from qualifying purchases.
Today, we will share 17 tips on how to celebrate a fun yet eco-friendly St. Patrick's Day.
As you may already know, the Irish holiday on March 17, also known as St. Paddy's Day or St. Patty's Day, can cause quite a toll on the environment.
Tons of trash is created yearly from the St. Patrick's Day decors and accessories – most are made of plastic.
Not to mention the food wastes, the increased electric consumption due to parties, and other less environmentally-friendly activities.
Fortunately, there are simple ways to celebrate a "greener" St. Patrick's Day.
And even better.
The 17 tips below can also help you save money!
So without further do, let's get right into it.
1. Beat the Leprechauns with Eco-Friendly St. Patrick's Day Outfits
The leprechauns (supernatural mischievous beings in Irish folklore) are one of the reasons why people wear all kinds of green during St. Patrick's day.
The myth goes that if you wear green, the naughty leprechauns can't see you; otherwise, you'll get pinched. (Mom, is that you?)
And while this is all based on folktales, it becomes almost customary for anyone, even little kids, to wear green garments on St. Patrick's day.
But what does this have to do about being eco-friendly?
Unfortunately, old clothes are very hard to recycle.
According to the Environmental Protection Agency (EPA), around 85% of clothing thrown in the US is either dumped in landfills or burned. 
And in the UK, an estimated 140 million Euro worth (around 350,000 tons) of used clothing goes to landfills every year.
Hence, buying new clothes just for St Patrick's Day is not really eco-friendly or practical.
Luckily, there are different ways to be eco-friendly while still wearing green clothing on St. Patrick's Day.
Rent clothes for parties.
Borrow green clothing from your siblings or friends.
Buy second-hand clothes from thrift shops.
Shop new clothes from eco-friendly clothing brands.
Buy clothes made of sustainable materials (e.g., bamboo, hemp, organic cotton).
Be a practical minimalist and wear the green clothes you already own.
2. Say No to Green Beers
Green beers have become an essential part of the St. Patrick's Day celebration.
And as much as we don't want to sound like nitpickers and a bunch of killjoys, there are some things you need to know about green beers.
Besides adding color, the artificial green food coloring provides no other real benefit to your drinks.
Not only is this a waste of resources, but food coloring also poses some health risks.
For instance, did you know that artificial food coloring and dyes have been linked to cancer and other health issues?
Many food dyes are also synthesized from coal tar or petroleum (both are unsustainable raw materials) and are tested on laboratory animals.
Furthermore, a bartender who works at a brewery and has lived in Ireland claims that the Irish aren't even big on drinking green beers during St. Patrick's Day!
Because the fact is, the green beer is not an Irish tradition but rather an American-born innovation inserted in an Irish-themed holiday.
So there is no need to order that extra expensive green beer this March 17.
And if you really think about it, do we really need to add an unnecessary (possibly harmful) ingredient to our drink to have fun on St. Patrick's Day?
3. Prepare "Less-Beefy" St. Patrick's Day Recipes
Do you know what is one of the most commonly eaten foods on St. Patrick's Day?
It's corned beef.
Unfortunately, animal agriculture is among the top 3 causes of greenhouse gases worldwide.
Moreover, scientific evidence shows that beef production has a far greater negative environmental impact when compared to any other animal product.
The demand for beef has caused croplands and forests to be converted into dairy farms that produces copious amounts of greenhouse gases.
Greenhouse gases are responsible for global warming.
So if possible, reduce your beef consumption and the number of foods you prepare using beef on St. Patrick's Day.
Meanwhile, check out these beef-free and plant-based St. Patrick's Day recipe alternatives that will keep your guests on the table.
4. Buy Locally-Sourced Ingredients for St. Patrick's Day Recipes
Should you cook your own Irish-inspired recipes, buy ingredients that are locally-grown as much as possible.
Locally grown ingredients were not shipped from halfway across the world, so they have a far less negative carbon footprint than imported ingredients.
So whether it's meat, spices, beer, or snacks, buy ingredients that are sourced locally or near your area.
Tip: If you want your dish to be green in color, we suggest using lots of organic and locally grown green vegetables.
5. Drive Less to Minimize Carbon Emissions
Public transportation is one of the top contributors to global carbon emissions.
Hence, the less each of us drives our cars, the better for the planet.
Here are some tips to reduce your carbon emissions this coming St. Patrick's Day.
Consider hiking to stores and groceries when picking up supplies.
If the store is far or the weather is bad that you can't walk, ride the subway or the bus.
Make a list of all the things you need to buy to minimize your trips to grocery stores.
Pick up supplies in bulk; the less time you go to the market, the less your carbon footprint is.
Carpool or ride an Uber with your friends when picking supplies.
Walk to bars and parties.
These are only a few of the many things you can do to help minimize carbon emissions from driving this St. Patrick's Day.
But whether you're going to a St. Patrick's Day party or picking supplies for your own home, find ways to minimize the usage of your car.
6. Prepare Biodegradable and Non-Plastic Party Utensils
Are you hosting a St. Patrick's Day party?
Make sure to buy biodegradable plates, cups, utensils, and silverware for your party guests.
And while it is more common for weddings, you can also rent silverware and dinnerware for your party.
Search for "dinnerware rentals" or "rent plates for parties" on your browser to find some options.
Based on our quick research, standard dinnerware rental rates around the San Francisco Bay Area is as follows:
Plates: 50-55¢ each
Forks/knives/spoons: 40-55¢ each
Glasses (wine/water/rocks): 50-60¢ each
The price range may differ depending on the dinnerware materials and where you are from.
7. Serve St. Patrick's Day Drinks with Non-Plastic Straws
We know we don't need to tell you that there's tons of plastic straws floating in the ocean right now.
So if you prepare drinks on St. Patrick's Day that will need a straw, make sure to serve them with reusable straws.
Reusable straws can help reduce your plastic waste during St. Patrick's Day.
It will also save you money in the long run.
You can simply wash and sterilize your collection of reusable straws, and you can use them again at the next party.
But if you don't have the budget to buy reusable straws or you simply don't want to wash a bunch of stainless straws after every party, just serve drinks without straws.
8. Reduce Plastic Trash by Avoiding Plastic Cups
Plastic cups are the go-to option for people drinking in bars and even at most home parties.
While they are convenient to use, disposable plastic cups are among the top contributors to the plastic wastes in landfills.
When drinking in bars, order your drink in a glass mug.
If glass mugs are not an option, choose drinks in glass bottles or aluminum cans.
Now, you might be thinking:
"Will this really matter?"
Now we know that these are but small things.
However, even if only 1 out of 1000 people chooses not to use plastic cups this St. Patrick's Day, far less plastic trash will end in landfills the following day.
Wouldn't you agree?
And since we're aiming for progress rather than perfection, every little thing counts when it comes to protecting our planet.
9. Use Non-Plastic Containers to Store Leftover Foods 
Whether we like it or not, there will likely be leftover foods after a St. Patrick's Day party.
But if last year you store leftover foods using plastic lunch boxes and single-use cling wraps, go for a more eco-friendly route this year.
Use aluminum, stainless steel, or silicone lunch boxes as they are generally more eco-friendly than plastic.
And instead of using plastic cling wraps, use beeswax food wraps as they are biodegradable and reusable.
10. Don't Order Too Much Food
When eating outside on St. Patrick's Day, don't order too much food.
At a party, only plate what you can consume.
We know we don't have to tell you about this, but it never hurts to be reminded once in a while, right?
Wasted foods don't only mean wasted money but also wasted resources when growing, transporting, preparing, and cooking the food.
Moreover, throwing food is also harmful to the environment as rotting foods produce methane, a greenhouse gas.
11. Unplug Unused Electronics during St Patrick's Day Party
We understand how easy it is to lose track of which appliances and electronic devices are currently being used when having a party.
We are often too occupied with entertaining our guests that checking and unplugging unused appliances is probably the last thing that comes to our mind.
However, we must remember that most of the energy that powers our homes comes from fossil fuels, a nonrenewable resource.
Furthermore, creating the electricity that powers our homes creates tons of carbon emissions.
So whenever you can, check if the appliances that are turned on are being used or necessary.
If not, turn them off and unplug them.
This little eco-friendly hack during St. Patrick's Day is good for the environment as well as for your energy bill.
12. Prepare Multiple Trash Bins for your St. Patrick's Day Party
Help your guest dispose of their trash correctly during your party.
Prepare separate trash bins for recyclable, biodegradable, and non-biodegradable waste.
If you don't have multiple trash bins, you can use sacks or biodegradable trash bags for the same purpose.
13. Practice an Eco-Friendly Dishwashing Routine
Whether you're washing your dishes by hand or using a dishwasher after your St. Patrick's Day party…
There are less-known dishwashing tips that can help you save money, electricity, and other resources.
For starters, using eco-friendly and zero waste dish soaps helps reduce plastic wastes and protects you and the environment from harsh chemicals commonly found in dishwashing soaps.
Secondly, washing with cold water saves tons of electricity.
Third, using a dishpan and soaking your dishes before washing them will help save water and soap.
14. Purchase a Set of Reusable Shopping Bags
Another useful eco-friendly St. Patrick's Day tip is getting a reusable shopping bag.
We recommend that you immediately shop for reusable shopping bags after reading this, as it will come in very handy all year round.
Reusable shopping bags will significantly reduce your plastic use every time you shop and pick up supplies.
And the best part? 
There are many stylish, affordable, and high-quality reusable shopping bags today.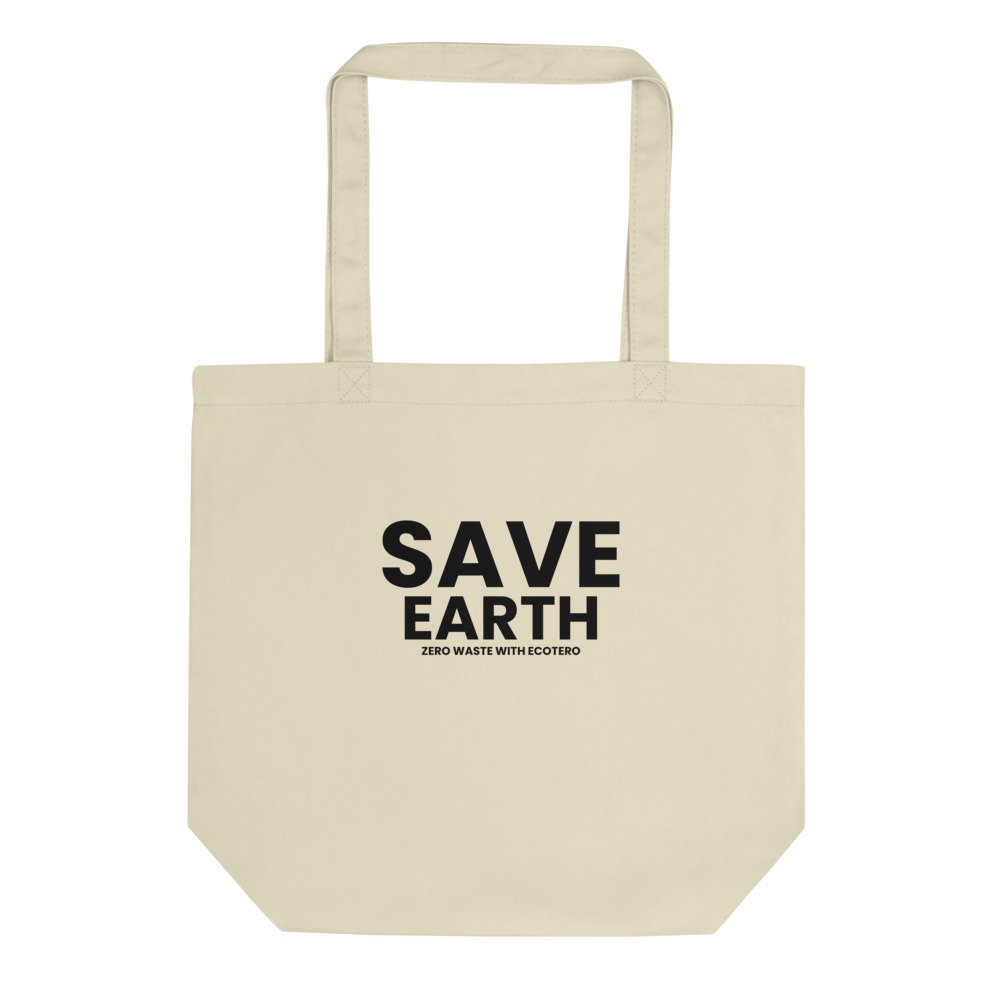 15. Buy Eco-Friendly St. Patrick's Day Decors
Fact: Most St. Patrick's Day decorations are destined to be trashed on March 18 every year.
And since most of the traditional decorations are disposable and made of plastic, they are less likely to be recycled and are bound straight for landfills.
So this year, take some time to browse for eco-friendly decors that you can either reuse or recycle.
For instance, you can add a little more green to your home this St. Patrick's Day with a few potted flowers and plants, including shamrocks and clover.
It would also be best to buy decorations that can also be used in the coming events like Easter, Halloween, and Christmas.
There are also tons of eco-friendly St. Patrick's Day decoration ideas out there made of steel, wood, cloth, etc. 
You just have to put in the time to search for "Eco-Friendly St. Patrick's Day Decors" online, and you'll see a lot of options.
Or better yet…
16. Learn DIY St. Patrick's Decors and Crafts
If you know how to sew, knit, crochet, or you have some artistic skills, you can put them to good use.
You can make your own St. Patrick's Day home decors made of plastic-free or recycled materials.
Here's a great idea of making a St Patrick's Day kids accessory using old cereal boxes.
And if you want to learn how to:
make toilet paper tube shamrock;
crocheted shamrock using scrap yarn;
flower pot leprechaun hat; or,
a bell pepper shamrock stamp, click here.
You can also watch the short DIY St. Patrick's Day home decors below.
Fun Fact: 
Did you know that shamrock is part of the St. Patrick's Day celebration because it was believed that St. Patrick himself used green shamrocks to teach people about the Holy Trinity?
Now you know why shamrocks are everywhere during St. Patrick's Day.
Also, if you know other fun facts about St. Patrick's Day, feel free to share them in the comment section below.
17. Buy Second-hand St. Patrick's Day Decorations
Just like shopping for second-hand clothing, you can also shop for second-hand St. Patrick's Day decorations.
Ask some of your neighbors, friends, and relatives if they have some old decorations they plan to sell.
Alternatively, you can also try searching online.
In your browser, type in "buy second hand St. Patrick's Day decorations" or "used St. Patrick's Day decorations" in your browser.
Sites like eBay or Craigslist often have used decorations for sale.
But a word of advice, be extra careful and vigilant on who you are transacting within these sites as scammers and tricksters often frequent these platforms.
Nevertheless, buying used decorations costs less and uses no extra resources, which is good for the planet.
It also makes a product useful to other people for an extended time without adding new potential trash to the system.
Final Thoughts on Eco-Friendly St. Patrick's Day Tips
There you have it, folks!
17 simple tips on how to have a fun and eco-friendly St Patrick's Day celebration.
You can:
Buy eco-friendly St. Patrick's Day outfit
Say no to green beers
Buy locally-sourced ingredients
Consume less beef
Drive less
Buy plastic free utensils
Use reusable straws
Avoid plastic cups
Use plastic free food storage
Don't order too much food
Unplug unused appliances
Prepare multiple trash bin
Have an eco-friendly dishwashing routine
Get a reusable shopping bag
Buy eco-Friendly St. Patrick's Day decors
Learn DIY St. Patrick's Day crafts
Buy second-hand St. Patrick's Day decorations
So, which of the eco-friendly St. Patrick's Day tips above do you think is the most useful?
Which one will you try first this year?
Anyways, we hope this post has been helpful, and we wish you a Happy St. Patrick's Day!