12 Eco-Friendly Valentine's Day Tips For A Sustainable Day Of Hearts
As an Amazon Associate, Ecotero earns from qualifying purchases.
So you want to spoil your special someone on Valentine's day without causing harm to the environment? Kudos!
And before anything else, let us properly commend you for making an effort to help save the planet.
As you may already know, we are currently facing a horrifying environmental crisis that endangers our very existence.
It's always a pleasure to find people like you that are trying to make a difference.
So without further ado, below are 12 eco-friendly Valentine's day tips that ensure you and your partner make the most of February 14 with the least negative impact on the environment.
1. Skip the Cards
According to Hallmark, hundreds of millions of Valentine's day cards are exchanged every year. 
Imagine how many trees were cut to produce that amount of Valentine cards.
Not to mention the energy, fuel, and other resources used to deliver those cards to the end consumers.
And where can you find most of these cards at the end of February 14?
In a dusty corner of someone's home or in the trash.
You're literally paying for something that will likely be thrown away at the end of the day.
Worse, they're not only a waste of money, trees and resources, but greeting cards also create tons of garbage.
So this year, why not skip Valentine's card and simply look your partner in the eye and say, "I love you?"
However, we also understand that exchanging Valentine cards is a big part of celebrating February 14 for some couples.
If you want to give your partner a Valentine card, make it yourself using recycled papers and other materials you already have at home.
Then put your artistic soul to work!
We bet your partner will be more appreciative of a Valentine card you made yourself. 
2. Prepare DIY Valentine's Day Gifts
It has become a norm for many couples to exchange Valentine's day gifts, including jewelry, apparel, accessories, gadgets, and other stuff.
But instead of running to malls for typical Valentine's day gifts, why not consider giving your partner a DIY (Do-It-Yourself) Valentine's day gift?
You can bake, sew, paint, knit, or build something for your beloved.
Here's a video of 24 simple DIY Valentine's day gifts and cards you can make for your partner.
If you haven't found something interesting in the video above, another excellent DIY Valentine's day gift is to write a love letter for your partner.
You can use your own writing style to detail how much you love them and how they made your life wonderful.
3. Buy Sustainable Valentine's Day Gifts
While DIY Valentine's day gifts are very popular today, we understand that not everyone has the time, skills, or interest in making one.
So if DIY Valentine day gifts are a no-go, shop for eco-friendly and sustainable Valentine's day gifts.
For instance, if you plan to give your partner a designer cotton shirt, consider looking at bamboo clothing brands first.
Clothing made of bamboo, while it has its drawbacks, is more eco-friendly than cotton.
If he/she is a sporty person, how about a reusable water bottle or a tumbler?
Instead of flowers for the lady, give her a succulent.
Honestly, there are many excellent and unique eco-friendly Valentine's day gifts you can give your partner if you only take some time to look.
4. Buy Local Flowers
For men, giving your lady flowers is one of the oldest traditions for February 14.
Unfortunately, most flowers you can buy from the florist are probably shipped overseas, creating massive carbon emissions in the process.
When shopping for flowers, ask the vendor where the flowers are sourced from.
You can also do some research to find florists in your area that sell locally grown flowers, preferably without pesticides and herbicides that contain chemicals that can pollute the environment.
Also, say no to plastic-wrapped flower bouquets.
Alternatively, go full old school and make a flower bouquet yourself out of flowers that you pick from your garden or in the fields.
5. Support Fair Trade Chocolate Brands
Behind the sweetness of chocolates is a sour and ugly truth: impoverished cocoa farmers, unsafe working conditions, slavery, and child labor, to name a few.
Fair Trade chocolates are grown, manufactured, and produced by businesses that support movements to improve the working conditions and quality of life of cocoa farmers and their families.
Hence, when you buy Fair Trade chocolates this Valentine's Day, you are supporting companies that help ensure the farmers are paid a fair wage for their products, have safe working conditions, and make an effort to protect the environment.
Some of the Fair Trade chocolate brands are Alter Eco, Endangered Species Chocolate, and GREEN & BLACK'S.
6. Don't Splurge on Unnecessary Gifts
It's easy to get carried away when we're shopping for the person we love.
But try to keep in mind that the more unnecessary stuff you buy, the more waste it will create.
And it might sound like a cliche, but material things aren't a real barometer of how much we love someone. Wouldn't you agree?
So this coming Valentines', only buy the things you're sure your partner needs or wants.
7. Shop With A Reusable Bag
Single-use plastic shopping bags account for a considerable chunk of the total plastic waste currently polluting our planet.
But what can we do? We need shopping bags to carry the stuff we bought to our home, right?
The solution: A reusable shopping bag.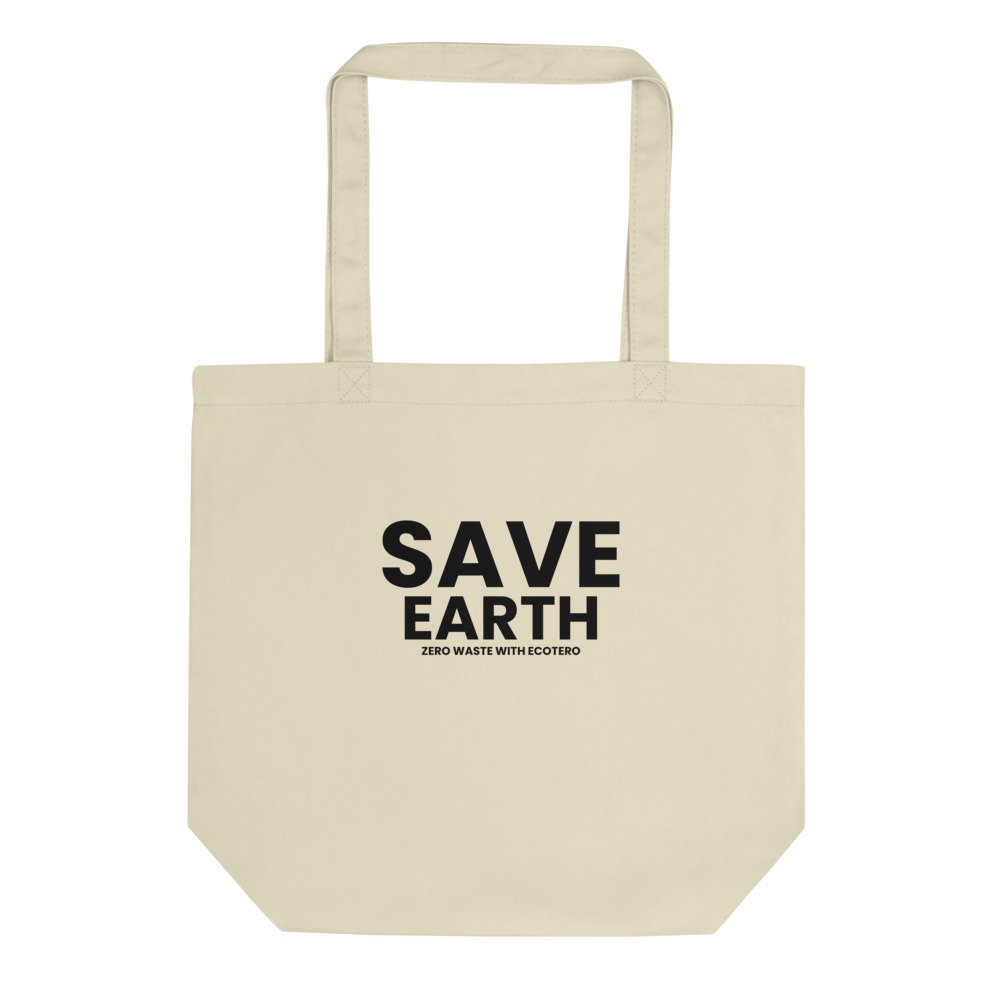 Many reusable shopping bags today are made with natural fabric. 
They are durable but completely washable, hence, you can use them repeatedly.
And when it's time to ditch a reusable shopping bag, you can simply toss it in compost because it is biodegradable.
8. Go Plastic-free on Gift Packaging
Other things responsible for tons of waste during Valentine's day are single-use plastic and paper gift wrappers.
Be honest, how many times have you actually reused the wrapper and packaging of the gifts you've received?
Believe it or not, these little things add up.
So this year, try to find other means to wrap your Valentine's day gift without using plastic and single-use wrapping paper.
To help you out, here's a video on how to wrap your Valentine's day gift beautifully using eco-friendly materials.
9. Dine at Local Restaurants
When you eat at local restaurants, you're not only supporting the livelihood of your community, but you also reduce carbon emissions from your car.
Furthermore, most local restaurants only use locally grown ingredients.
So there's a good chance that the food you and your partner eats hadn't created a massive carbon footprint before it was served on your plate.
You can also do your research and find a fancy place in your community that serves good food using local, sustainable ingredients.
Note: Don't waste food; only order what you and your partner can consume.
10. Go Camping
For a little bit of adventure this Valentine's day, go camping with your partner.
Assuming that the weather is fine, you can have a quiet and romantic evening in your tent under a starry night sky.
Camping is an excellent way to enjoy the outdoors, get ample fresh air, and get some exercise.
It is also an excellent way to be reminded of nature's beauty and why we should all try to protect it.
For you convenience, here's a collection of eco-friendly camping tips for you.
11. Get a Couple's Spa
Are you having a tough week at work? You can use Valentine's day to relax with your partner by getting a couple's spa.
Need we say more?
Although, try to book spas that are near you. 
Getting a couple's spa in establishments far from home might defeat the purpose of relaxing with all the traveling and driving involved.
Plus, you will also be leaving a lot of carbon emissions when you travel long distances.
12. Stay At Home
And last but not least, one of our favorite eco-friendly Valentine's day tips is to stay at home with your partner.
You can cook dinner together, get some wine, watch a movie, take a bath together, and then crawl under your sheets and get naughty.
We know it might sound boring, but the fact is, celebrating Valentine's day at home will help you save money, time, pollution and protect you from COVID exposure this time of the pandemic.
Final Thoughts
We understand that you want to spoil your partner this coming day of hearts. 
However, a successful Valentine's Day celebration doesn't have to come at the expense of our planet.
With the 12 eco-friendly Valentine's day tips above, we're confident that you're now able to formulate a plan to have a romantic February 14 with your partner.
Just don't forget to say "I Love You."
Anyways, what do you think of the eco-friendly Valentine's day tips in this list? Did you find it practical and useful?