100+ Zero Waste Gifts Ideas All Year Round
As an Amazon Associate, Ecotero earns from qualifying purchases.
This is a one-stop guide to the best zero waste gifts ideas.
Through this post, you'll discover over 100 zero waste gifts for men, women, and kids for the new year, birthdays, Christmas, and other occasions.
But first…
What Qualifies as Zero Waste Gifts?
In a nutshell, zero waste gifts help someone reduce the amount of trash they send to landfills and incinerators.
These gifts can be a piece of clothing, personal care items, home appliances, and others that align with the philosophy of zero waste living.
By giving away zero waste gifts, you can spoil the special people in your life while empowering them to help reduce pollution and waste in landfills.
So without more delays, below are the best zero waste gifts ideas divided into 6 different categories.
Take your pick…
1. Zero Waste Gifts Ideas for Home
This section includes some of the best zero waste gift ideas for someone's kitchen, bathroom, bedroom, and the entire home.
Zero waste home cleaning products
This is one of our favorite zero waste gift ideas for moms.
Zero waste home cleaning products include dish soaps, laundry detergents, and drain cleaners made with sustainable ingredients that are tough on dirt/stains but gentle on the planet.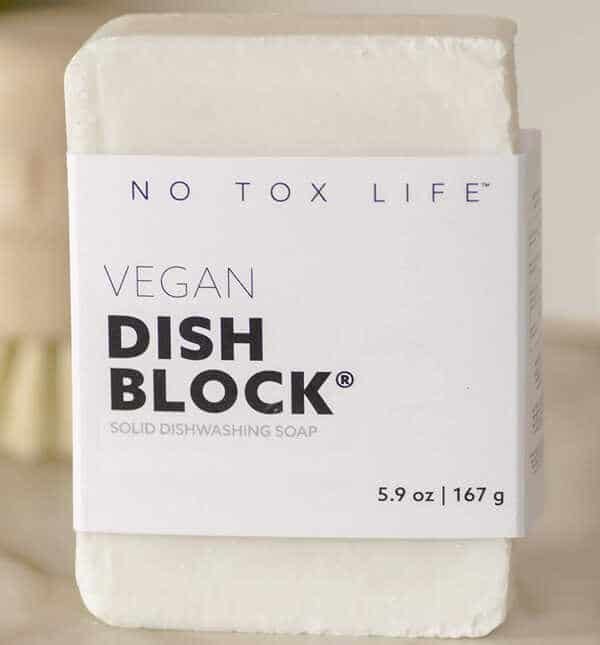 And more importantly, they come in either plastic-free, refillable, or recyclable containers.
Check out some of the best zero waste home cleaning products using these links:
Eco-friendly laundry basket
Eco-friendly laundry baskets are made with natural fibers and materials such as bamboo, jute, rattan, wood, and wicker.
These laundry baskets are unique, durable, affordable, and add elegance to your home.
They are also plastic-free and completely biodegradable, which means at the end of their usability, you can compost them instead of sending them to landfills.
Check out 18 of the best eco-friendly laundry baskets and hampers. 
An air fryer
Cooking with an air fryer is generally more energy-efficient and doesn't consume gallons of cooking oil.
And as you already know, generating electricity and producing cooking oil have a horrendous impact on the planet.
So if you're feeling extra generous this year, giving someone, an air fryer is a brilliant zero waste gift idea.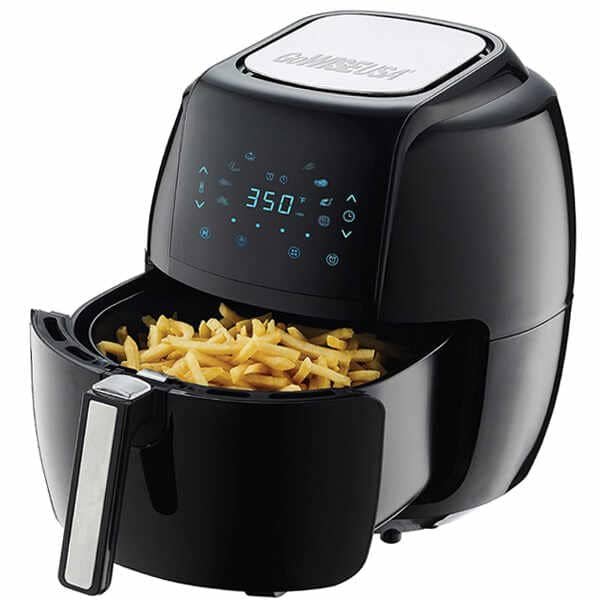 An air fryer can quickly cook food while avoiding unnecessary cooking oil usage and electric consumption.
Go ahead and check out the best air fryers here.
Reusable bamboo paper towels
Help someone ditch the wasteful paper towels (and save trees) by giving them a set of reusable bamboo paper towels.
Unlike typical paper towels, which are disposable and create so much waste, bamboo paper towels can be washed and reused repeatedly to keep dishes, cookware, and counters clean.
Moreover, reusable bamboo paper towels are made with natural biodegradable materials.
Why is this important?
This means that you can compost bamboo paper towels at the end of their usability instead of sending them to landfills.
But don't just give any bamboo paper towel.
Give the best reusable bamboo paper towels!
Bamboo cutlery and utensils
Reusable bamboo cutlery and cooking utensils are eco-friendly kitchen products that help reduce plastic trash.
As you may already know, bamboo is a very sustainable material and is entirely biodegradable.
Hence, cutlery and utensils made with bamboo are better for the planet than plastic ones.
Moreover, cultivating bamboo provides many benefits to Mother Earth.
We bet your friends and relatives would appreciate getting stylish bamboo cutlery set from you this year.
To start shopping for the best bamboo cutlery gifts, click here.
Kitchen compost bins
Okay, this might be a little unconventional as a gift, but hear us out.
Countertop compost bins make excellent zero waste gifts as they help repurpose kitchen waste and minimize the amount of organic trash bound for landfills.
And did you know that rotting food scraps in landfills contribute to global warming?
If only there's a simple way to reduce rotting food scraps in landfills.
Moreover, compost bins allow green thumbs to create their own organic fertilizers, which they can use on their garden, houseplants, and flowers.
So not only can they reduce and repurpose kitchen waste (thanks to your gift), they also save the money intended for buying fertilizers.
If you know someone who doesn't have a kitchen compost bin yet, give them one!
Want to know what are the best kitchen compost bins for different households? Click here.
Eco-friendly cookware set
Most people don't know that the cookware they use at home might be responsible for severe environmental issues – depending on its quality, coating, and raw materials.
Many non-stick cookware is also treated with PTFE (such as Teflon), PFOA, lead, cadmium, and other toxic chemicals that can leach harmful substances to food.
Keep your family and friends safe and help make their kitchen more eco-friendly by giving them a set of eco-friendly cookware.
Eco-friendly cookware is made using sustainable materials that have a low impact on the planet and are free from toxic chemicals that can harm a person's health.
Discover 10 of the best non-toxic and eco-friendly cookware brands here.
Eco-friendly bathroom products kit
The bathroom is one of the most wasteful place in anyone's home.
From plastic sachets, disposable razors, and tissue papers, you get the gist.
Giving someone a kit of eco-friendly bathroom products can greatly reduce waste on their bathroom, keep them safe from toxic ingredients, and even help them save money.
If this zero waste gift idea interests you, check out the top 20 eco-friendly bathroom products here.
2. Zero Waste Gifts for Him & Her
This section includes some of the best zero waste gift ideas for your partner, parents, or friends.
Eco-friendly clothing
Have you heard of eco-friendly clothing? 
These are high-quality clothes made using sustainable materials and eco-friendly fabrics to help minimize the environmental impacts of the fashion industry.
Some of the most popular eco-friendly clothes are made using hemp, organic cotton, and bamboo.
These clothes are very durable and designed to withstand repetitive wash and wear.
So whether you're looking for zero waste gifts for Christmas or someone's birthday, you can never go wrong giving away eco-friendly clothes.
Take a look at some of the greenest clothing for men and women from today's top eco-friendly clothing brands.
And when the time comes that your clothes are too old to use, don't send them to landfills.
Discover 17 brilliant ways to repurpose and upcycle your old clothes.
Zero waste personal care products
One of the best zero waste gifts ideas for women is personal and skincare products.
This includes lotions, bath soaps, shampoos, deodorants, and perfumes made with sustainable ingredients and designed to reduce single-use plastic trash.
And since we know that you're looking for the best, we made a list of the best zero waste personal care products that are highly rated by thousands of eco-conscious consumers worldwide.
You can find them all here.
Zero waste makeup kit
Most women love some shades and colors on their faces.
But unlike typical makeup brands, zero waste makeups provide vibrant colors with low impact on the environment.
These makeups are made using non-toxic, organic, natural, cruelty-free, and sustainable ingredients and come innovative, eco-friendly packaging.
They are also free from parabens, sulfates, artificial fragrances, and other harsh chemicals that can harm your health.
You can find the best zero waste makeup brands here.
And what will make this zero waste gift idea even better?
Include a set of zero waste makeup removers when you give them.
Upcycled gifts
Giving upcycled gifts is a fantastic zero waste gift idea since it helps minimize waste and conserve raw materials.
Upcycled gifts are innovative items made from various post-consumer products and materials that are otherwise bound for landfills.
Upcycled gifts if you're currently looking for homemade zero waste gift ideas.
And if you're worried that your family and friends might not like receiving an upcycled gift, think again.
We round up 23 of the most unique and useful upcycled gifts for men and women on this list.
3. Best Zero Waste Gifts for Kids
If you're looking for adorable, zero waste gifts for kids, toddlers, babies, and new parents, the best options would be the following:
All the zero waste gifts for kids we recommend above will not only significantly reduce waste at home but are also guaranteed to be non-toxic and safe to use by the little ones.
4. Best Zero Waste Gifts for Students
Are you looking for zero waste gifts ideas for students?
How about an eco-friendly backpack made with recycled plastic waste?
Is a backpack out of the question?
Then how about zero waste pencils, notebooks, crayons, and lunchboxes!
To get more zero waste gift ideas for students, you can check out this list.
5. Zero Waste Gifts Ideas for Outdoors
Traveling, camping, and going on an adventure can be wasteful activities.
Here are some of the best zero waste gifts ideas for outdoorsy individuals:
6. Zero Waste Office Gifts
Zero waste office gifts can help your co-workers have a more eco-friendly time at work.
From reusable thermal flasks, a gorgeous bamboo desk organizer, and a manual paper shredder, feel free to take your pick.
And don't worry because most zero waste office gifts don't cost an arm.
Click here to find the best eco-friendly office products that will effectively help reduce waste in your family and friends' workplace.
The Bottomline
With this guide to 100+ zero waste gifts, we hope you'll never run out of ideas on what sustainable gifts to give the special people in your life all year round.
Anyways, we would love to hear from you.
Which of the zero waste gifts above do you find most interesting?
Do you have more zero waste gifts ideas that aren't included on this list?
Feel free to share your thoughts in the comments below.