10 Must-Have Zero Waste School Supplies For College & Kids
As an Amazon Associate, Ecotero earns from qualifying purchases.
Now that school is back, choose to buy zero waste school supplies.
These are school products made from eco-friendly materials that will help you achieve success in school while reducing trash and pollution.
Popular options include plastic-free pencils to notebooks made with recycled paper.
So without much delay, here are 10 "must-have" zero waste school supplies that will make studying more sustainable, whether in elementary, middle school, high school, or college.
Let's check them out.
1. Eco-Friendly Backpack
A backpack is a school item that every student must have.
It is where you keep your notebooks, pens, laptop, and other learning materials.
But instead of buying the most trendy or most flashy backpacks, get an eco-friendly backpack for school.
Eco-friendly backpacks, unlike typical backpacks, are made with sustainable materials that are less taxing on the planet and environment.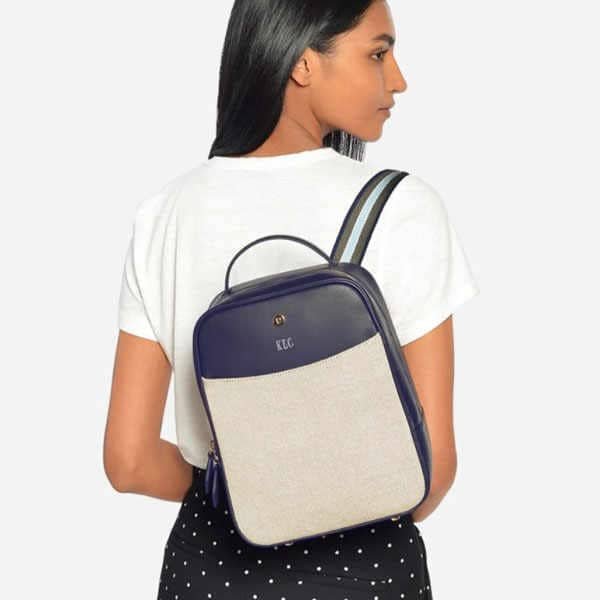 Moreover, eco-friendly backpacks are specially designed to last.
This allows eco-conscious students to help reduce waste in landfills and unnecessary consumption of natural resources.
Hence, a high-quality, eco-friendly backpack is a must-have zero waste school supply for any student.
You can check out our list of the top 11 eco-friendly backpacks we found here.
2. Eco-Friendly School Clothes
While most are obliged to wear school uniforms, students will still need additional clothes and garments for everyday use.
Unfortunately, the clothing and fashion industry is one of the top contributors to pollution and carbon emissions today.
Cotton, for example, is a very thirsty crop and requires tons of pesticides and chemical fertilizers to grow.
Polyester, on the other hand, is a synthetic fabric derived from non-renewable petroleum products.
Hence, eco-friendly clothing is a must-have zero waste item for any student hoping to have a greener school life.
The best eco-friendly clothing brands make clothes and apparel using sustainable materials like organic hemp, cotton, bamboo, and other eco-friendly fabrics.
Their eco-friendly clothing lines are also produced using manufacturing processes that reduce waste and pollution and utilize renewable energy sources.
Are you ready to get yourself some affordable eco-friendly clothes? Check this out.
3. Eco-Friendly Lunchbox
We're guessing you're familiar with adorable lunch boxes for kids made of plastic?
While they are very popular and cute, and kids love them, they are bad for the planet.
Less than 10% of plastic is ever recycled, and the rest are bound for landfills, incinerators, or worse, the ocean.
And did you know that plastic food containers and lunch boxes can leach toxic chemicals like BPA to the food you put in them?
(Yikes indeed!)
Eco-friendly lunch boxes and food containers are made with non-plastic and sustainable materials that are safe for you and the planet.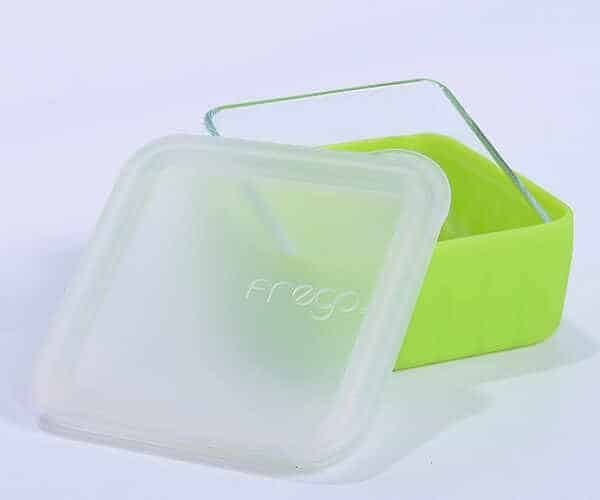 The best eco-friendly lunch boxes are made with food-grade silicone, stainless steel, glass, and other natural fibers.
Moreover, eco-friendly lunch boxes are durable, safe, and come in various sizes and colors.
4. Sustainable Shoes
Like clothes, there are many companies today that make sustainable and eco-friendly shoes.
Sustainable shoes are made with ethical and sustainably sourced materials like vegan leather, recycled plastics, and eco-friendly fabrics.
Some eco-friendly shoe brands also offer take-back programs that ensure your old shoes either get donated to the less fortunate or recycled at the end of their lives.
Ang guess what? Many sustainable shoes brands have very unique and stylish collection!
5. Eco-Friendly Cutlery
Millions of single-use plastic cutlery are discarded every single day around the world.
Are you planning to add to those numbers when you know exactly what happens to plastic waste?
Reusable cutlery made with eco-friendly materials can help reduce waste from disposable utensils and avoid single-use plastic.
If you take time to look, you can find plenty of stylish and affordable eco-friendly cutlery and flatwares made of wood, bamboo, and stainless steel.
6. Eco Friendly Pencil & Pens
We need to write and take notes at school which makes pens and pencils a must-have item in our backpacks.
Unfortunately, these essential learning materials can be a source of unnecessary waste.
For instance, pencils that get too short to be used for writing are immediately thrown in the bins.
Meanwhile, a pen's plastic bodies are not recycled and discarded in the trash most often.
But don't fret.
We found zero waste writing materials for school!
For example, this eco-friendly pencil is made from torn strips of recycled paper, making them completely tree-free, eco-friendly, and biodegradable.
And this zero waste pencil brand has plantable pencils that grow into various plants, herbs, and spices; you can plant your pencil once they get too short for writing.
But that's not all.
Besides zero waste pencils, there are also zero waste pen options for high school and college students out there.
For starters, these eco-friendly retractable ballpoint pens are entirely biodegradable because they are made with cork and recycled wheat straw. 
There are also other eco-friendly pens made of recyclable cardboard that you can find here.
7. Zero Waste Notebooks
Notebooks are essential for taking notes at school.
But to make your studies less wasteful and tree-friendly, buy notebooks made from 100% recycled paper.
The good news for you is this:
Today, there are plenty of sustainable school notebooks whose pages and cover materials are made with recycled paper from post-consumer waste.
You can get started with this one.
It has a hardcover for protection and comes with 160 pages of high-quality recycled stationery paper, a ribbon bookmark, elastic band closure, and an expandable inner pocket.
8. Eco-Friendly Crayons
Crayons are an essential learning material for kids and toddlers at school.
And when shopping for crayons, look for those made from organic waxes as they are less harmful to the planet.
And since kids have a habit of putting everything into their mouths, find eco-friendly crayons that are non-toxic and made with natural plant-based ingredients.
Look for crayons that are EN 71 and EN 72 compliant and were not tested on animals.
An eco-friendly crayon is a must when putting up a zero waste art supplies for school.
9. Eco-Friendly Markers/Highlighters
Millions of highlighters are used by students worldwide each day.
However, most of them are a formulation of liquid ink or gel encased in plastic.
Hence, they're nearly impossible to recycle and have nothing else to go after using but straight to landfills.
Fortunately, there are a variety of eco-friendly highlighters and markers in the market today.
You can start with this eco highlighter pencil made using responsibly sourced wood and contains no plastics, ink solvents, and volatile organic compounds.
Another alternative would be to buy refillable highlighters made of sustainable materials, water-based, solvent-free, odorless, and suitable for all common paper types.
10. A Reusable Water Bottle
Be honest:
How many times do you buy bottled water and beverages every week?
What did you do to the empty plastic bottles?
Discarded empty water bottles are one of the most common plastic trash you can find worldwide.
Most plastic bottles are not recycled, so they are bound straight to landfills where they would stay for hundreds of years or burned in incinerators with fossil fuels and creating tons of carbon emissions.
Worse, irresponsibly discarded water bottles will eventually find their way to the ocean, destroying marine habitats and ecosystems.
So now, you have a choice to make.
To continue spending money and contributing to plastic waste every time you get thirsty at school, or getting a reusable water bottle?
Another good thing about owning a reusable water bottle is you can use it to bring water and hot or cold beverages when going for a trip, hiking, camping, and more.
Our recommended reusable water bottle is made of high-quality stainless steel and features double-wall vacuum insulation.
It can keep beverages ice-cold for 24 hours and hot for up to 12 hours.
It also comes with two lids for leak-proof chugging or when consuming beverages with a straw.
But for more reusable water bottle options, click here.
Final Thoughts
Going to school to gain new knowledge is vital for anyone who wants to live a meaningful and successful life.
However, the materials and school supplies we use for studying don't have to harm our planet.
As we just showed you above, plenty of innovative school supplies for kids and adults can make studying more sustainable, less wasteful, and planet-friendly.
So, which of the zero waste school supplies above do you already have and use?
Do you know more zero waste school supplies that deserve to be on this list?
Feel free to let us know in the comments section below.
You might also be interested in:
Frequently Asked Questions
How can I be eco-friendly with school supplies?
Start by shopping for zero waste school supplies. These are school products made with eco-friendly and biodegradable materials that will help aid reduce waste in landfills. Most zero waste school supplies are also crafted from recycled or upcycled materials. We featured 10 of the best zero waste school supplies for kids and adults on this list.