13 Best Eco-Friendly Mother's Day Gift Ideas
As an Amazon Associate, Ecotero earns from qualifying purchases.
Looking for the best eco-friendly Mother's Day gift ideas?
We have 13 of the best gift ideas your mom and our mother Earth will love.
But first, let us commend you for thinking about the welfare of the planet this Mother's Day.
We understand how easy it is to get carried away shopping gifts for your mom.
Unfortunately, most traditional gifts create so much plastic trash and cause tons of pollution.
Worse, many personal products people give away as gifts on special occasions contains harmful ingredients that can harm our health.
So we round up 13 of the best eco-friendly Mother's Day gift ideas that will spoil moms worldwide – without harming mother Earth.
Let's take a look at your options.
1. Reusable and Eco-Friendly Face Masks
Reusable face masks can keep your mom protected from the ongoing pandemic while minimizing waste that ends in landfills and the ocean.
As you may already know, tons of disposable face masks are dumped in landfills every day, adding to the already massive amount of non-biodegradable waste.
Worse, many single-use face masks are improperly discarded and have already made their way into the ocean, damaging marine ecosystems.
These are only a few of the many horrifying environmental impacts of disposable face masks this time of the pandemic.
So this Mother's Day, give your mom a reusable face mask made with biodegradable and sustainable materials.
And don't worry about style.
Many eco-friendly face masks are stylish and very fashionable.
Your mom would love wearing them outside.
Exhibit A.
2. Zero Waste Bathroom Products
Your mom is one of the most special person in your life, and what could be a better gift this Mother's Day than safe, non-toxic, and eco-friendly bathroom products.
From plastic-free shampoos, reusable razors and even zero period products, there's plenty of bathroom essentials you can give your mom this Mother's day.
To help you out, we've made a list of over 150 zero waste bathroom products that will be perfect as a Mother's Day gift.
3. Non-Toxic & Eco-Friendly Cookwares
Moms love to cook for us.
But what cookware does your mom use to prepare your favorite dish?
This Mother's Day, give her a set of eco-friendly cookware.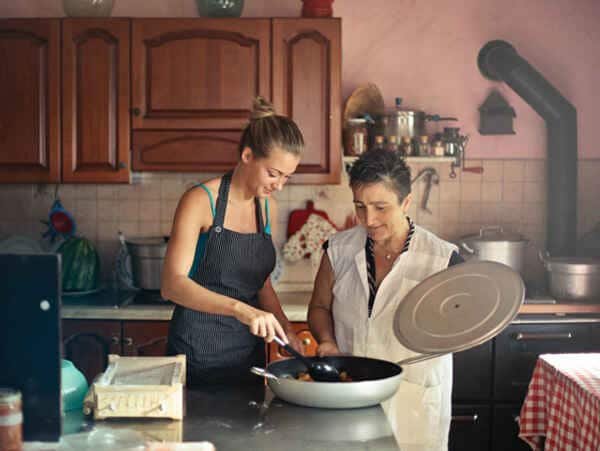 Eco-friendly cookwares are made using sustainable materials and are safe from toxic chemicals that might leach into your food.
They are also stylish, elegant, durable, and budget-friendly.
4. Sustainable Shoes & Footwear
Yes, these are footwears specially designed to leave a gentler footprint on the planet.
For instance, they are crafted with eco-friendly materials such as recycled plastic and organic fibers.
Moreover, eco-friendly shoes and footwears are produced via ethical and environmentally-friendly manufacturing processes.
Take your pick among the best eco-friendly footwear brands that make stylish, long-lasting, comfortable, and sustainable footwear for women.
We bet your mom will absolutely love them.
5. Eco-Friendly Dental Care Kit
Yes, we know what you're thinking:
Your mom might not be too pleased to receive a toothbrush this Mother's Day.
But while this eco-friendly Mother's Day gift idea might be unconventional, it sure is practical and is something any eco-warrior mom will appreciate.
Think about it:
Wouldn't your mom brush and floss her teeth every day?
Giving her a set of plastic-free and eco-friendly dental care products will keep her teeth and gum healthy, minus the usual plastic trash.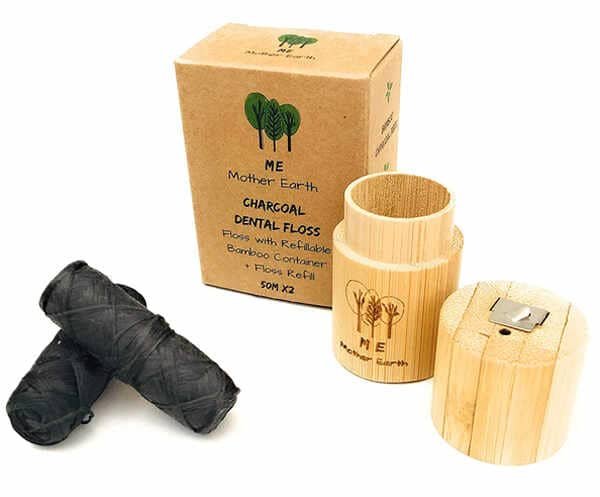 That's a win-win right there.
If she already owns an eco-friendly oral hygiene kit, then your gift would nicely add to her stash.
And even if your mom isn't a hardcore environmentalist like you, this gift wouldn't go to waste as she will need to brush and clean her teeth anyway.
6. Succulents and other Home Air Purifying Plants
Succulents and other indoor plants are among the most common eco-friendly Mother's Day gift ideas.
Nevertheless, they are one of the best, in our opinion.
With succulents and home air purifying plants, you can never go wrong.
It's a safe Mother's Day gift, especially if your mom loves nature-themed aesthetics at home.
Not to mention plants absorb carbon dioxide and help cleanse the air.
These indoor plants can also survive with minimal care, watering, and without fertilizer.
Some of the most popular succulents and indoor plants include:
Ficus
Burro's Tail
Christmas Cactus
Hen and chicks
Jade Plant
Panda Plant
Devil's Ivy or Pothos
Aloe Vera
Areca Palms
Boston Fern
Dwarf Date Palm
Peace Lily
Chrysanthemums
Spider Plant
Chinese Evergreen
7. Eco-Friendly Laundry Kit
Laundry is such a wasteful household chore.
Think about all the plastic trash from detergent wrappers every time you do your laundry.
So how about giving your mom a supply of eco-friendly laundry detergents?
Pair it up with a non-plastic, eco-friendly laundry basket (or hamper) made with natural, biodegradable, and sustainable materials.
This Mother's Day gift idea might not help make her laundry faster but it can:
green your mom's laundry routine;
keep her safe from skin irritants commonly found in many commercial detergent brands (e.g., bleach, SLS, brighteners); and,
help reduce plastic waste.
And besides reducing plastic waste, an eco-friendly laundry basket's natural aesthetic can also add elegance to your mom's home.
8. Eco-Friendly and Sustainable Clothing
According to the World Economic Forum, the fashion industry produces 10% of all humanity's carbon emissions and is the second-largest consumer of the world's water supply.
Meanwhile, cotton cultivation, one of the staples for clothing materials, accounts for approximately 25% of the world's insecticides and over 10% of the total pesticides.
But we all need to wear clothes.
And once in a while, we buy fancy clothes for ourselves or someone special.
If you're already set on giving your mom some new undies, dress, robe, pajama, and other clothing this Mother's Day, choose to buy eco-friendly clothing brands.
9. Bamboo Bed Sheets
Bamboo bed sheets have the reputation of being as soft as Egyptian cotton but more eco-friendly and affordable.
And though the production of bamboo fabric might not be perfect due to its chemical-intensive manufacturing process…
Products made of bamboo fabric are, in general, more sustainable than cotton.
Especially bamboo bed sheets made with bamboo lyocell, the most eco-friendly bamboo fabric.
Thanks to a bamboo lyocell bed sheet's cloudlike softness, your mom will be more than happy to stay in bed longer, in a good way.
10. An Air Fryer
Based on the research we conducted, air fryers are more energy-efficient than most convection ovens and more budget-friendly than gas ovens and deep fryers.
If your mom loves fried foods or loves frying foods for you and your family, an air fryer can be the perfect eco-friendly Mother's day gift for her so she can practice zero waste cooking.
However, air fryers can be a little pricey.
But surely you can spare a few extra bucks for your mom on Mother's Day.
Most of the highly-rated air fryers cost anywhere between $100 to 250 on average.
11. Sustainable Underwear
Unlike conventional panties and bras, eco-friendly underwears are made using sustainable fabrics that have least negative impact on the planet.
For starters, some of the most popular eco-friendly underwear are made using organic cotton, hemp, and bamboo fabric.
And don't worry.
Eco-friendly underwear comes in all sizes and styles so you can absolutely find a set or two that will fit your mom perfectly.
Click here to browse the best eco-friendly underwear for ladies today!
12. Eco-Friendly Utensils
Moms often loves to collect fancy sets of silverware and food utensils.
Maybe you can still remember when you are young and your mom will take out her special spoon and fork set when visitors come around.
Well, why not give her a utensil set this Mother's Day too!
Only this time, give here a set of eco-friendly utensils.
These are utensils especially made with sustainable materials that aids the current plastic problem of our lands and seas.
Some of the best eco-friendly utensils are made with stainless steel, silicone, wood, bamboo, and other plant-based materials.
13. A Reusable Water Bottle
Does your mom love getting coffee in Starbucks? Perhaps she often pick up a bottle of water or orange juice in malls?
With a reusable water bottle, your mom will be able to enjoy her favorite hot or cold beverages while reducing single-use plastic waste.
Moreover, having a reusable water bottle is not only eco-friendly but also practical.
A reusable water bottle can help your mom avoid commercial beverages that contains too much sugars or preservatives, and help her save money as well!
Least Eco-Friendly Mother's Day Gifts To Avoid
These are some of the go-to Mother's Day gift ideas that are doing more harm than good.
Commercial Flowers
According to an article by HuffPost, 78% of cut flowers in the US are imported from tropical countries like Ecuador and Colombia.
These flowers are shipped in planes and then delivered to their final destinations via refrigerated trucks and vans.
Hence, tons of carbon emissions for a Mother's Day gift idea that will immediately be thrown away within a few days.
Commercial flowers like roses are also doused with toxic chemicals, fungicides, insecticides, and herbicides to preserve them and keep disease and pests away.
These chemicals can harm a person and are sources of environmental pollution.
Mother's Day Cards
Greeting cards can be an excellent way to show your appreciation for all the things your mom has done for you.
However, are you aware of the negative environmental impacts of greeting cards?
Producing the paper to create greeting cards contributes to deforestation. 
The higher the sales for greeting cards, the more old trees fall to meet consumer demand.
But it's just one greeting card, you say?
Well, imagine if every son and daughter all over the world thinks the same.
Moreover, shipping greeting by planes, trucks and delivery cars to stores and their recipients leaves a huge carbon footprint.
A study showed that sending one greeting card produces about 140 grams of carbon dioxide into the atmosphere.
But it doesn't end there.
Most greeting cards are not recycled and end up as additional waste in landfills.
So this Mother's Day, skip the cards.
Chocolates
Chocolates are among the most popular Mother's Day gift ideas, and it does make sense as a present, especially if your mom is a sweet tooth.
But while there's nothing wrong with giving your mom chocolates on Mother's Day, they're rather impersonal and aren't the most original of Mother's Day gift ideas.
We're sure you can do better than that.
And on a more serious note, the chocolate industry is known for slavery and unsustainable farming practices.
But if you really want to give your mom some chocolaty treats this Mother's day, make sure to buy from Fair Trade chocolate brands.
Conclusion
Kudos for thinking of getting your mom a Mother's Day gift that won't harm the environment.
You're not just being a loving son/daughter to your mother, but also a responsible individual living on this planet.
But would you care to know what we think is the best eco-friendly Mother's Day gift you can give your mom?
Stay at home, cook dinner for your parents, and spend time with your mom.
Of course, don't forget to tell your mom you love her, one way or another.
Anyways, we hope this list of 13 best eco-friendly Mother's Day gift ideas has been helpful for you.
And it would be fantastic if you can share this with other people.
You'll never know who's mom would have a brighter day on Mother's Day after getting any of these eco-friendly gifts.
Happy Mother's Day!