10 Zero Waste Tips For Kids Every Parent Should Know
As an Amazon Associate, Ecotero earns from qualifying purchases.
There's no better way of embedding good eco-friendly values on kids than starting them young. Wouldn't you agree?
So today, we will share some simple yet life-changing zero waste tips for kids.
With this guide, we hope to help parents raise more eco-conscious individuals for the future of our planet.
Let's get started.
1. Prepare zero waste snacks for kids
Kids can't help but love candies, chocolates, and junk foods. We can all agree that candies are fun to eat, and depriving kids of eating them could be a mortal sin for a parent. 
Unfortunately, most of the treats you buy from convenience stores have plastic packaging.
These foods are literally unhealthy for our kids and the environment.
It is easy to say that we should keep our kids away from these kinds of products, but in reality, it is almost impossible for our kids and even for most of us.
One way to deterring your kids from snacking on unhealthy junk foods is to prepare zero waste snacks not just for them but for you as well!
2. Practice zero waste hygiene for kids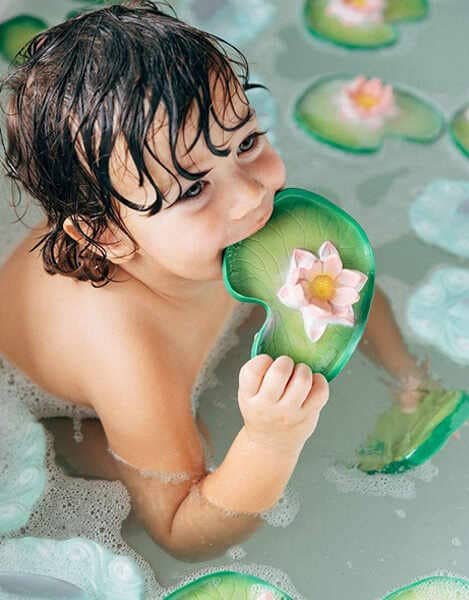 Hygiene is part of our daily lives. We should influence our kids to practice meticulous hygiene while ensuring our planet's safety.
Personal care products are like something that we constantly buy along with our groceries. If we don't choose our products well, waste from hygiene products will pile up.
We have a long list of zero waste personal hygiene products that you can check out, not just for kids but also for all ages.
The best thing about these hygiene products is that they are made with organic and natural ingredients, minimizing irritants and allergic reactions.
You can also check out our guide to the best eco-friendly products for babies.
3. Practice a "No Plastic" policy at home
A plastic-free lifestyle is a challenge for everyone. If we can practice this at home as adults, we can influence our kids.
We all know how harmful single-use plastic products are to our environment.
But did you know that plastic is also bad for your health?
Plastic containers and packaging contains harmful chemicals that have long-term effects.
Eliminating plastic in our household will be in our best interest and the planet.
Know more about reducing plastic wastes at home and how you can inspire your kids to do the same.
4. Teach kids to use reusable lunch boxes and utensils
To further supervise their food intake, introduce the idea of packing meals for your kid's lunch break and recess.
Use reusable lunch boxes and utensils to make sure that there is no waste.
By packing their meals, you are sure that they eat nutritious and well-balanced food. You can also eliminate as much waste as you can.
If you are going to add fruits, the lunch box can also serve as a temporary trash bin for your fruit peels. You can bring it home and add it to your compost pit for more responsible waste management.
The best reusable food containers are made with food-grade stainless steel, BPA-free recycled plastics, silicone, bamboo, and borosilicate glass.
Check our list to see different options for eco-friendly food containers.
5. Encourage the use of reusable water bottles
The best thing about eco-friendly water bottles is that you can use them for cold and hot drinks. If your kid wants a hot chocolate or cold juice, it will stay that way for hours.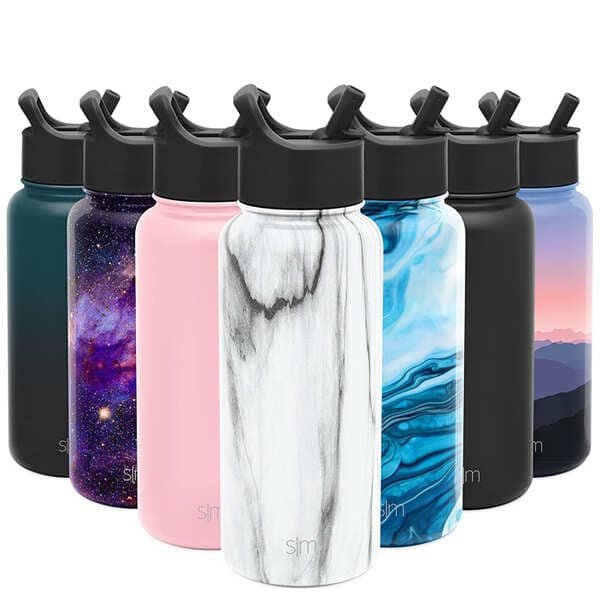 After finishing the drink, water bottles are dishwasher safe leaving no trace of taste to fill it again with water anytime you get thirsty.
Most drinks also use eco-unfriendly materials ending up as wastes. Using eco-friendly water bottles will help reduce plastic waste.
Your kids will enjoy using these water bottles as they could also be stylish and personalized according to their tastes.
6. Buy eco-friendly kid school supplies
As the pandemic starts to subside, physical classes are about to come back.
Shopping for sustainable school supplies is one of the best zero waste ideas for schools.
Our planet may have recovered somehow when almost everyone was on lockdown. It was a good chance to reset because we still have a very long way to stabilize our environment.
We can involve our children in our fight against climate change by providing them with eco-friendly and zero-waste school supplies as they go out. 
From eco-friendly bags, recycled papers, recycled notebooks, eco-friendly pencils, eco-friendly crayons, and more, there are many options that you can check out on the internet for eco-friendly school supplies.
Modern solutions can be an option since we are already digital. Most kids already have their tablets to play with, which they can put to better use if they use them in lectures.
This option is way more pricey than the traditional stuff but is more eco-friendly and zero-waste. 
7. Ask teachers to give digital assignments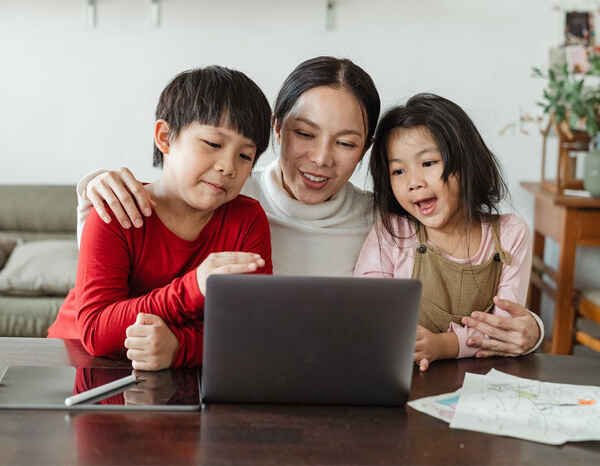 In line with modern gadgets used in classes, it is time for teachers to give digital homework. 
Digital assignments are good for the environment because it doesn't require paper, hence, zero waste.
Some school activities require actual writing. You can use your eco-friendly school supplies or recycled paper for these kinds of activities.
Still, digital assignments will be superior in zero-waste management, but both methods will reduce waste in a significant impact.
8. Teach kids to help reduce waste
This could be on your list on the many fun zero waste activities you can do with your kids.
Kids have lots of energy, and it will be more efficient to use their power for something beneficial for the environment.
Cleaning is an activity that most kids will probably hate. They'd rather play than neat stuff.
Cleaning doesn't mean starting with large areas or tricky spots. You can start by asking them to clean the places they have messed up by playing.
Start in the morning by making them fix their bed as they get up and get ready for the day. It will develop their sense of responsibility, which will turn into a habit.
As you educate them about taking care of our environment, the cleaning habit they develop will work on them until they have a deep natural sense of caring for our planet.
You can also teach them basic waste segregation to keep them interested.
Basic waste segregation is categorizing your waste into different classifications. The two primary types of trash are biodegradable and non-biodegradable.
These two types are basic enough for your kids to understand and apply. You can use colors to differentiate further.
9. Teach Kids Basic Recycling Ideas
In the non-biodegradable category, we can find recyclable wastes like plastics, paper, cardboard, and many more. These materials can turn into different projects with a better purpose.
Here are a few examples:
Tin Can Piggy Banks
Materials used: Old tin can, paper cut-outs
Procedure: Use paper cut-outs to cover the tin cans. You can also use these scrap papers to design your piggy bank and make it more personalized. Cut a small hole for a coin to fit in.
Recycled Plastic Bottles Pots and Vases
Materials used: Used paper bottles, paint
Procedure: Cut the upper part of the plastic bottles to a pot-like shape. Put holes in the bottom for the water to run through. Paint it with whatever color or design according to your taste.
You can also use tin cans for this project.
Recycled Bottle Watering Can
Materials used: Plastic bottle or Tin can
Procedure: Poke holes on the lid of the can or bottle.
Recycled Cardboard Photo Frame
Materials: Cardboard
Procedure: Cut the cardboard into rectangular pieces. Two rectangles should be hollow; Two should also be U-shaped but with thinner edges; Two should be a solid rectangle. Paste them all together.
Cardboard Marker Caddy
Materials used: Recycled cardboard, empty tissue tubes
Procedure: Cut the cardboard pieces into rectangles that will form a box. The height of the box should be the same as the empty tissue tubes. Glue the box together, then fill it with the empty tissue tubes inside. You can design your caddy with paint or recycled paper.
Recycling could be a fun activity not just for kids but for the whole family, and as you can see, it is not that complicated to do. It could be a form of family bonding while learning and caring for the environment.
There are more ideas for recycled or upcycled items, all you have to do is to look around or search on the internet. It encourages us to be more creative and innovative.
10. Make a habit of educating kids about taking care of environment
Knowledge is power. Every kid has a passion for learning new things.
As parents, you should take advantage of their curiosity by guiding them into pieces of information that will lead them to a better future. The future lies in how we treat our home, which is Earth.
From your house, schools should continue to validate these lessons. They can offer much more detailed explanations about the environment and how to protect it.
Subjects concerned about environmental awareness and protection can be executed with physical activities such as tree planting, garbage segregation, and environmental field trips.
We can make learning fun and more interesting for kids. It will be easier for them to be naturally caring for our planet.
Final Thoughts
A total zero-waste lifestyle is a challenge to us, particularly for kids, but this is something we should do as responsible settlers of this planet.
And the best way to teach kids about a zero waste lifestyle is to be an example.
It might be a challenge, but we should uphold the virtues of being eco-conscious for our future generations, and by doing so, they will adapt to our norms and continue doing the same for their children, and the children of their children.
Because whether we like it or not, it is everyone's responsibility to take care of our planet.
The earlier kids realize that they are part of a collective effort to keep our planet safe, the brighter future it is for the world.
We hope this list of zero waste tips for kids has been useful and if you're looking for more tips on zero waste parenting, click here.
FAQs
What is the best way to teach children zero waste management?
The best way to teach children zero-waste management is to start at home. Start with basic chores with easy-to-understand pieces of information about the environment. Explaining it to them while doing it will make more sense.
How can we influence our kids to reduce the use of plastics?
The moment kids are introduced to the idea of plastic use; we can't stop it anymore. The best way to influence our kids to reduce plastic products is not to bring it up to them as much as possible. We need to teach them the harmful effects of plastic on the environment. That way, they can weigh whether to use it or not on their own.
How can we introduce recycling to kids?
You can start by educating them on which wastes can be recycled or not. Kids are naturally creative. Without any idea, they can come up with something. We need to guide them because not all their ideas can be good, and it may cause harm. They may use materials or do procedures that they can't handle and may end up hurting themselves in the process. They should always be under your supervision during these activities.